We'll be blunt: Many of us aren't exactly loving stay-at-home orders, social distancing, and all the other hallmarks of pandemic life. But the internet—paired with the truly mind-bending array of cannabis products we deliver to your door—gives you an opportunity to travel the world from the comfort of your living room. 
Welcome to our virtual international tour, guided by cannabis' native origins. We scoured the web for some of the best handpicked virtual tours: Inside views of World Heritage sites, a walk up China's Great Wall, and an excursion to Hawaii. What's more, we paired these excursions with appropriate cannabis cultivars. Strap yourself in for a whole new kind of peak experience!
Tour the World: The Great Wall
Running a jaw-dropping 3,000 miles from the port of Shanhaiguan to far-flung Gansu province, China's Great Wall stands as one of the most ambitious building projects ever conceived. The China Guide's virtual tour of a six-mile stretch gives you a ground-level perspective on this ancient and epochal symbol of empire-building. Or if you're a nature fan, check out Zhāngjiājiè national forest park.
Why China?
Well, a recent discovery shows that the Chinese have been using cannabis for at least 4,000 years. Just like we have our own rituals around this amazing plant, so too did the ancient Chinese.
Pair the Tour With Northern Lights, Heavy Hitters
Because indicas are believed to have originated from this area, we're recommending Northern Lights, which was bred from Thai and Afghani, two regional landrace strains. Prepare to embark on a new adventure!
Tour the World: Hawaii 
Who wouldn't want to visit Hawaii? With its pristine beaches, staggering mountains, and volcanoes, the many islands that comprise this archipelago each feature such a natural variety that it's easy to get lost in the beauty of it all. There are several video tours you can enjoy from the comfort of your couch (or home office, we won't tell!). Visit Kauai, Maui and Oahu, or Volcanoes National Park.

"Pakalolo" or numbing tobacco used to grow wild in Hawaii's tropical climate—until the US and DEA came in to eradicate the native plant. 
Pair the Tour With Maui Wowie Pax Pad, Jetty
One of the most venerable cultivars in the world of cannabis, Maui Wowie was developed in the 1960s to deliver an upbeat, loose-limbed euphoria. Get lost in the natural wonder of the 50th state with this happy cultivar.
Tour the World: Hindu Kush Range & the Himalayas
Home to amazing creatures like the Snow Leopard, indicas, and the world's tallest mountain, the Himalayas are an amazing mountain range with a rich history. Plus, they're still growing. Because of the tectonic plates shifting beneath the land, these majestic mountains grow a bit over 1 centimeter every year. For cannabis lovers, the Hindu Kush cultivar is a classic—and it gets its name from a range of mountains in the Himalayas in Afghanistan.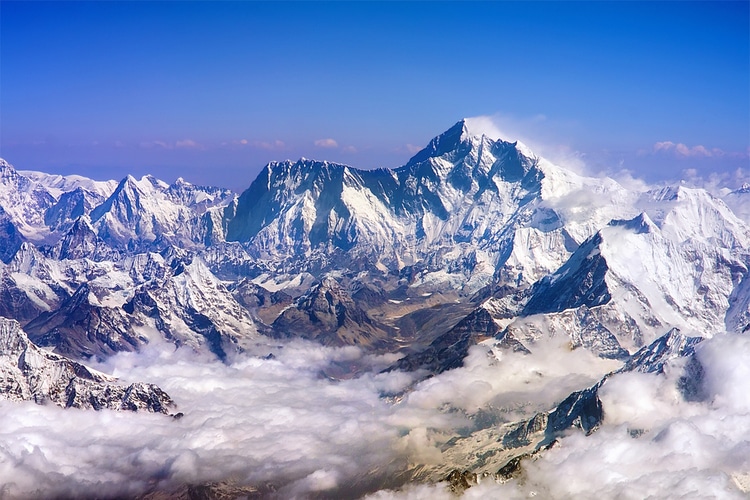 Take a virtual helicopter tour of this amazing range that covers 1,500 miles and pass through India, Pakistan, Afghanistan, China, Bhutan, and Nepal.
One more fun tidbit: In the Indian Himalayas, cannabis still grows wild.
Pair the Tour With…a Kush
Is it any surprise that we'd pair this with a kush? 
If you're feeling adventurous, give Royal Gorilla Kush Powder Hash from Nasha a try. Cultivated from GG4 and Royal Kush, this hash can be dabbed or sprinkled on top of a packed bowl or joint to add some extra flavor. 
Not quite ready to explore hash? We carry a variety of cultivars that have been bred from Kush chemotypes, including Red Dragon, which has been cultivated from Himalayan Haze and Brazilian Kush.
If you feel adventure calling, head over to our online menu, and explore the amazing cultivars that span the globe.