Here at Juva Delivery, 'knowing more feels better' is a core belief. We realized we know some pretty amazing people that are behind the incredible brands we carry.  We wanted to virtually introduce you to the people behind your favorite products, and give them space to share some of their knowledge with you.
Papa & Barkley is a Humboldt County-based company making full-spectrum products including tinctures, topicals, transdermal patches, lotions, and more. Their foundation is based on quality first, clean products, and transparency. From organic farm practices to whole plant infusion process, they say no to solvents and yes to clean ingredients.  Papa & Barkley are part of a community dedicated to the future of the plant and the industry – working closely with farmers and neighbors throughout the Emerald Triangle to help provide safe access to clean cannabis; their mission is to unlock the power of cannabis to help improve people's lives. We talked with Alyssa Hall, our brand representative.
What is a typical day like at Papa & Barkley since the shelter in place orders started?   
When the pandemic first started I was going to different shops every day representing the company so it has definitely been an adjustment working from home! We changed our focus and have been working out ways to provide education online and via social media. 
What was your reaction to cannabis being deemed essential by the State?
When dispensaries first closed where I am in San Francisco there was some panic. Papa & Barkley are huge advocates for the plant as medicine, and many people (myself included) use it daily to help with so many different conditions, including maintaining a healthy mental state. That California deemed cannabis essential so quickly really showed how important cannabis is. During these trying times, everyone could benefit from more CBD!
What are you most proud of at Papa & Barkley?
At Papa & Barkley I am proud of how we source our ingredients with an eye to sustainability, natural methods, cleanliness, and quality. All of our cannabis is sourced from small farms in the Emerald Triangle and is sun-grown. From that base, our products are whole-plant, full-spectrum, and solventless. This creates a more effective product that is better for you!
What is the most innovative product to come out of Papa & Barkley?
In my opinion, the most innovative product to come out of Papa & Barkley is our transdermal Releaf Patches. We press kief (the resinous trichomes which have been washed off the plant) in a pneumatic press, which basically melts it into rosin. We then 3-D print the rosin onto an adhesive patch. When applied it is delivered through your skin and into your bloodstream, a delivery method which makes it more fast-acting and effective for whole-body relief! It is a very cool process and there are some great videos on our Instagram showing how it is done.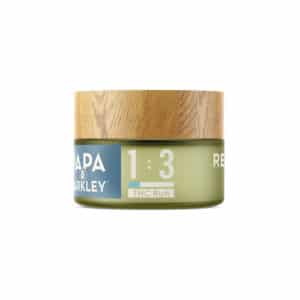 What's your favorite post-workout product?  
My go-to Papa & Barkley product for workout recovery would have to be our THC-Rich Balm. After going on a hike or a long bike ride I like to apply it to my neck, as well as any other sore muscles. The THC helps any pain that I'm experiencing and the CBD helps reduce any normal inflammation as well as breaking down lactic acid in my muscles, which aids in a faster recovery. 
—
You can find this and all Papa & Barkley products right here at ShopJuva.com.