Looking to elevate your Valentine's Day festivities? We've put together a cannabis-infused gift guide to help you find right products. Many people turn to cannabis to help them set the mood as it can help you clear your mind, feel present in your body, and enhance your senses. Whether you're celebrating with someone special and are looking to get flirty, or your besties and are in search of a laugh, Juva has something that everyone will surely love.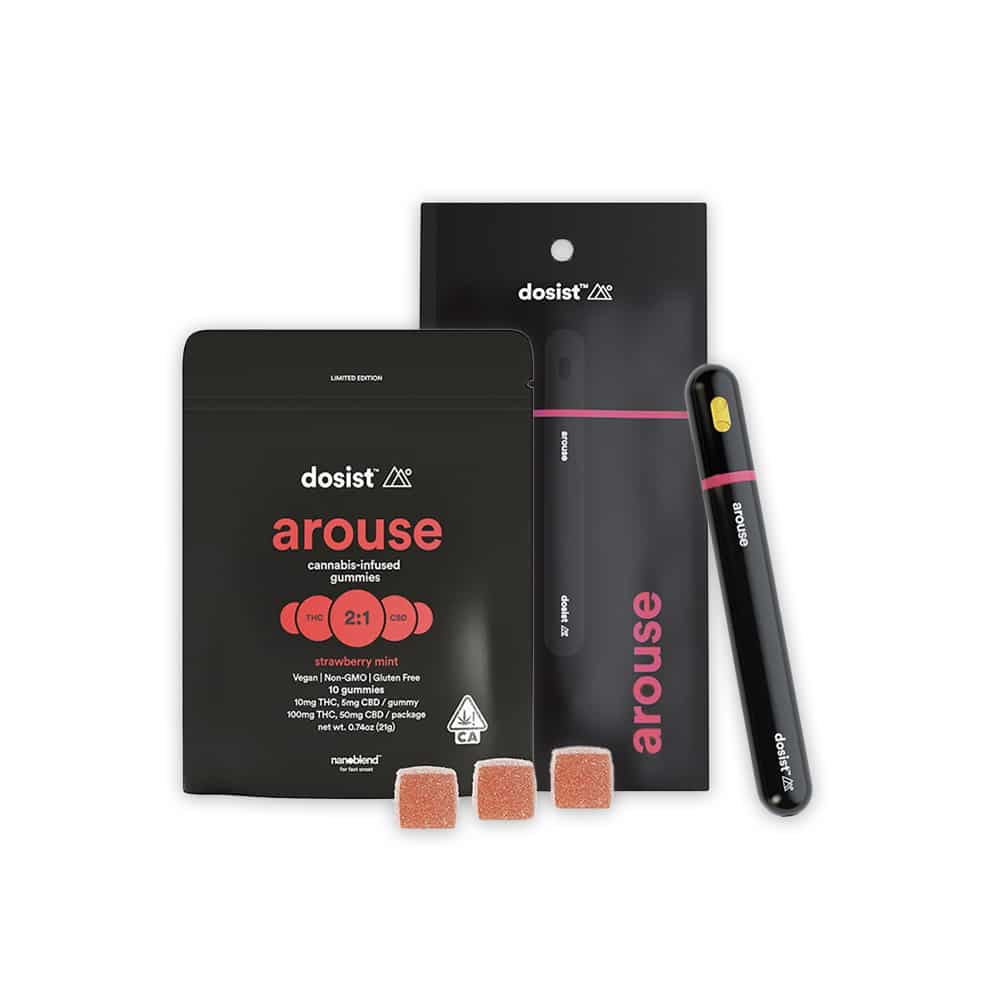 Arouse Gummies & Pen Bundle from Dosist
This exhilarating formulation is designed to give you energy & awaken your senses while enhancing life's simple pleasures. Available in both gummy and vape form, share this bundle with your special someone and you'll be turning up the heat while saving some coin.
Arouse by Dosist is a 10:1 THC to CBD formula combining the best of the plant's sensory-enhancing cannabinoids and botanical terpenes into one targeted formulation to help awaken your senses and stimulate your mind naturally.
Pro-Tip: Start with a gummy after dinner and wait an hour to see how you feel. If you feel like you could use a boost, take a couple hits of the pen or eat another gummy.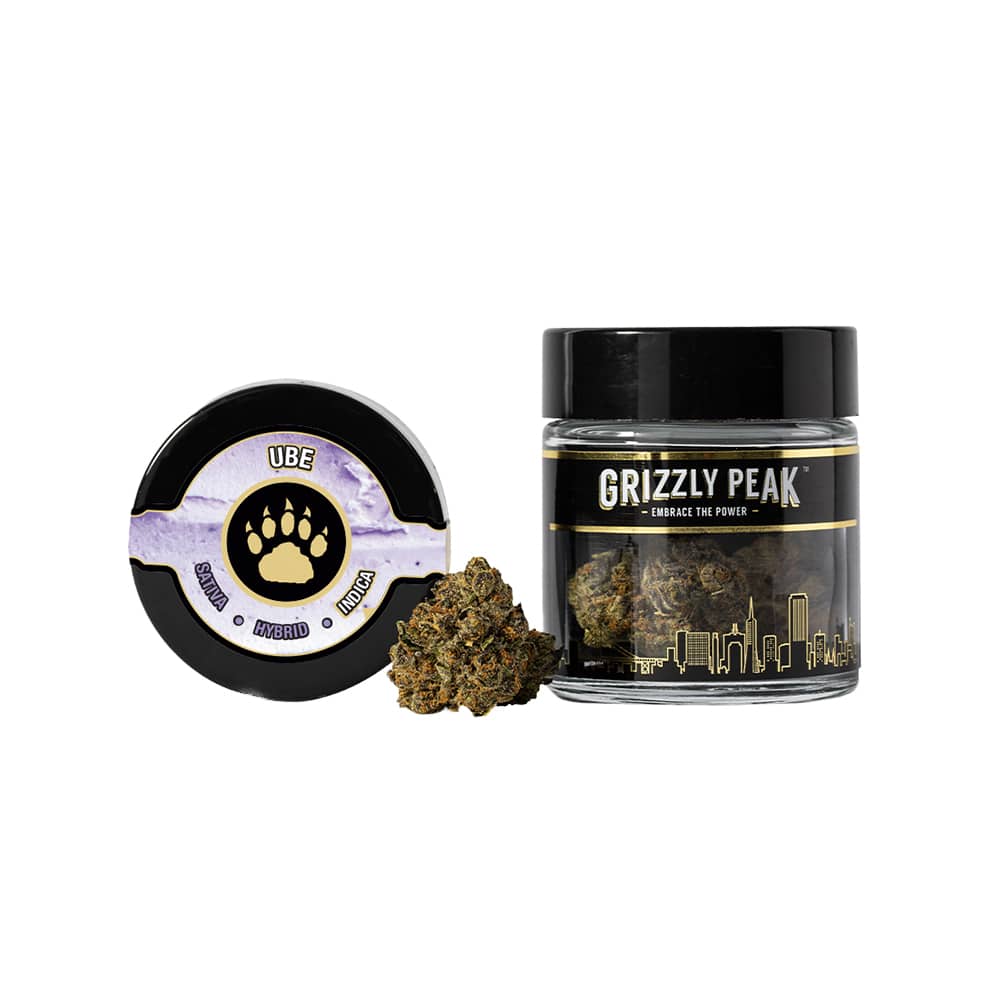 Ube Flower from Grizzly Peak
Why not get your significant other flowers you can enjoy together? Ube from local favorite flower brand Grizzly Peak is a perfect choice for a relaxing evening. An exotic, dessert-like cultivar, Ube exhibits deep purple hues along with a gassy, sweet vanilla aroma that will surely have you wanting seconds. Creating an ultra-relaxing, slightly indulgent effect that will have you feeling good from head to toe!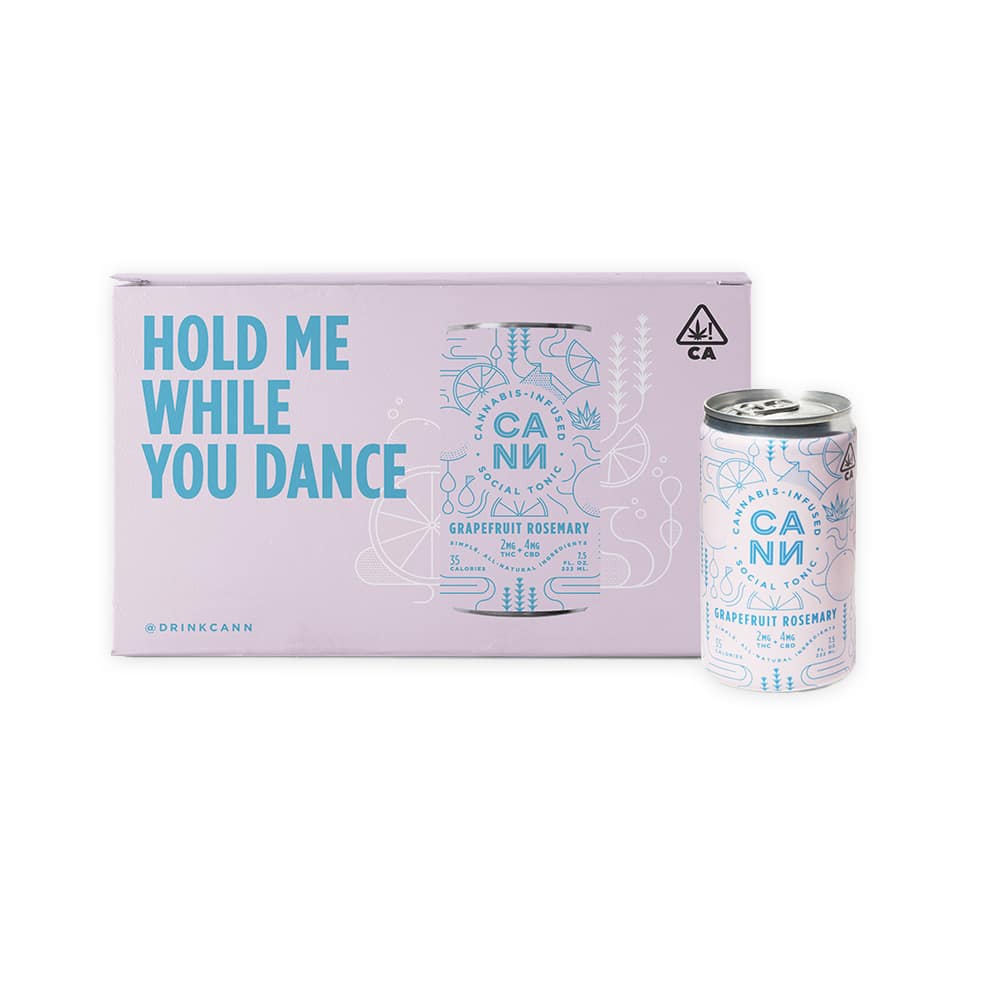 Grapefruit Rosemary 6-Pack from Cann
Dress this flavorful and crisp sparkling beverage in a champagne glass for an elegant hangover-free option to pair with your evening plans. Each can contains a delightful micro-dose of 2mg THC + 4mg CBD so you can keep the party going all night!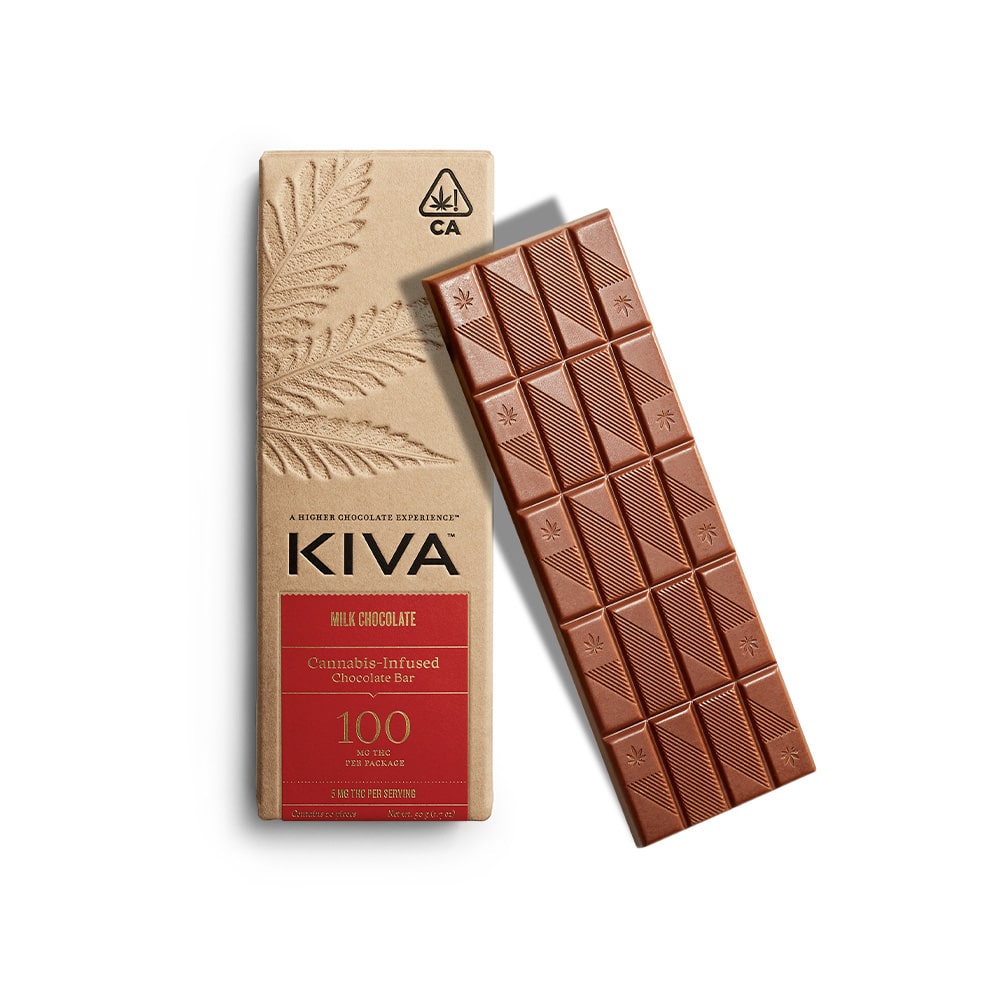 Milk Chocolate Bar from Kiva
A cannabis lover's Valentine's Day Gift Guide wouldn't be complete without the quintessential milk chocolate bar from Kiva Confections. With hints of brown butter and a silky, creamy finish, this chocolate bar is sure to please any true chocolate lover or cannabis connoisseur.
Pro-Tip: Kiva chocolate bars are infused with hash, so you can expect a more intense full-body effect. Start with a low dosage (5-10 mg) and wait a full hour before having more to avoid a knockout!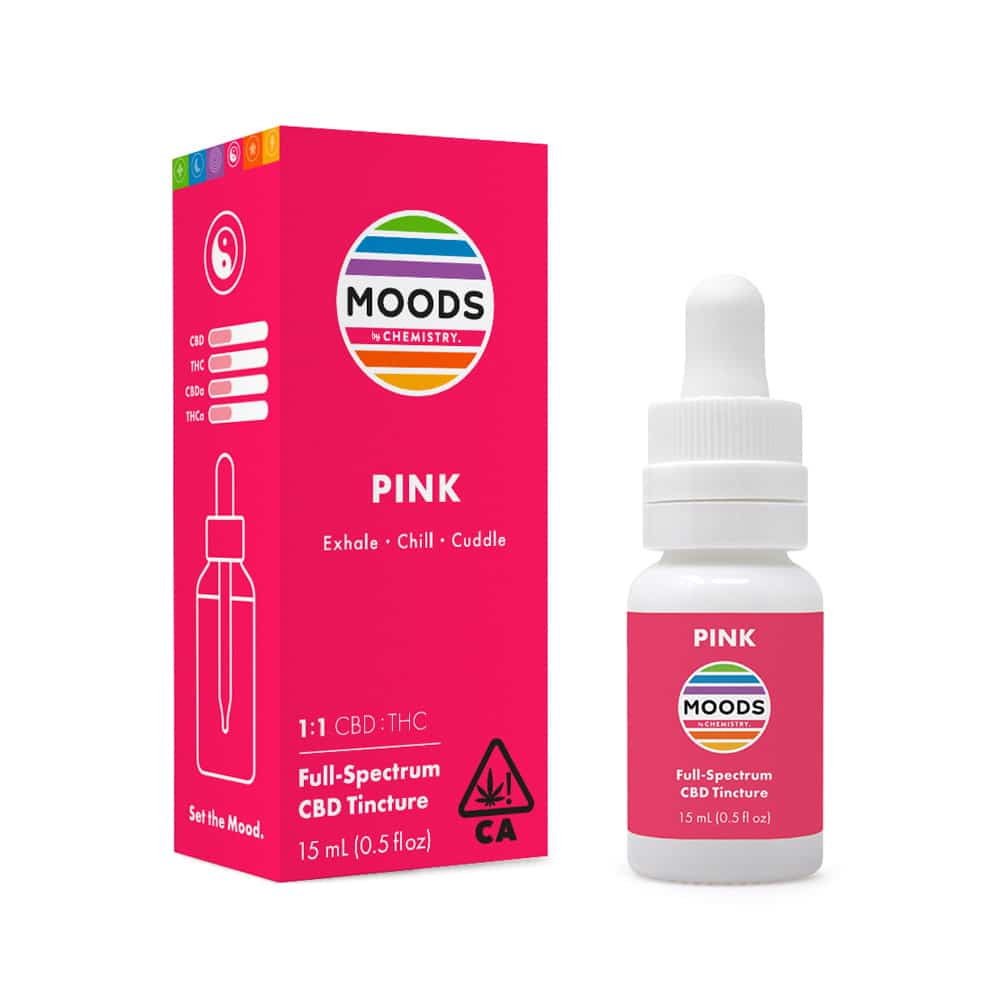 PINK Moods Tincture 1:1 from Chemistry
Get creative and infuse your special evening however you like! Tinctures can easily be dosed & added to your meal or beverage with a couple drops on top or mixed in. The PINK tincture from Chemistry has a balanced blend of CBD, THC, CBDa, and THCa that will leave you ready to chill and cuddle all night long, without feeling groggy.
Pro-Tip: If you're adding your tincture to a hot meal, make sure you add a few drops only once you've finished cooking so you don't burn off any cannabinoids!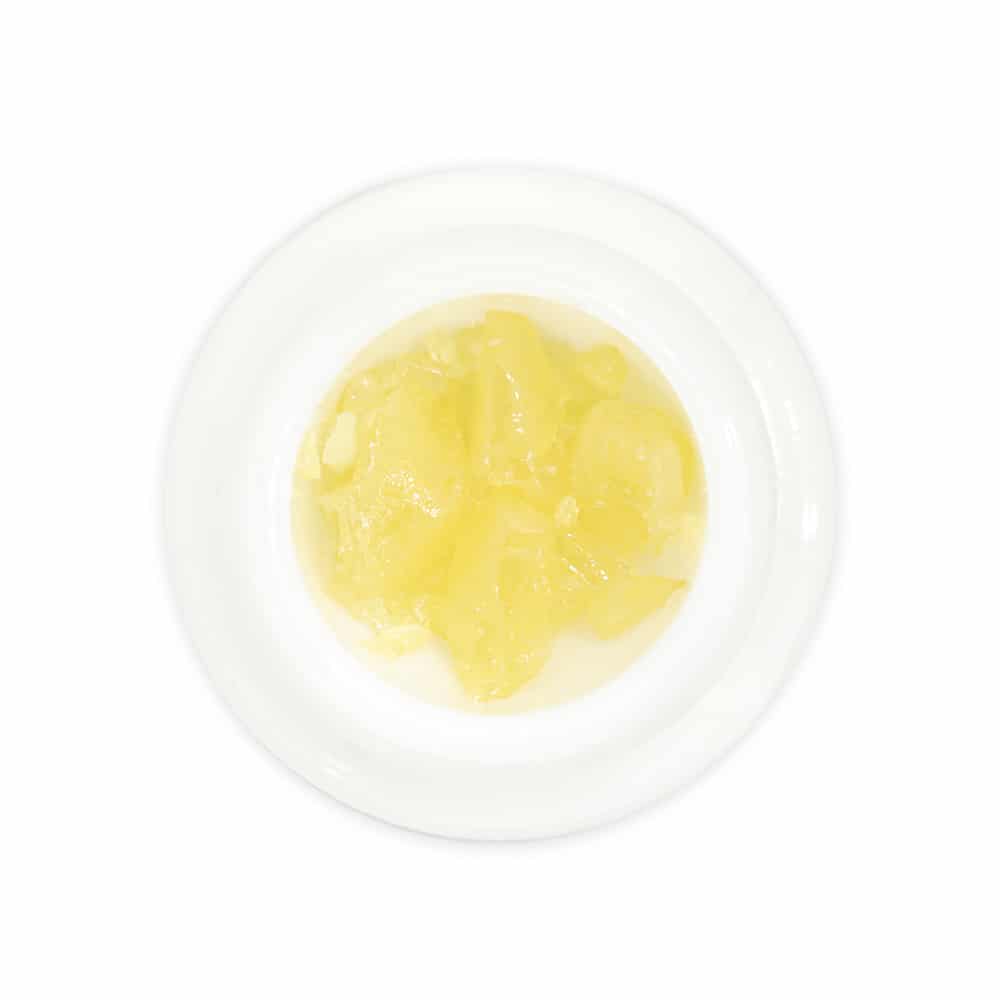 Sundae Driver L.S. Live Rosin from 710 Labs
Looking to go top shelf and have the ultimate cannabis experience? Give this Sundae Driver L.S. Live Rosin from the legendary brand 710 Labs a try. 710 Lab's solventless refinement process involves pressing the cannabis between two heated metal plates. The results are a delicious, all-natural golden-white or yellow oil or budder packed with terpenes. This blissful hybrid has bold grape flavors & a sugary sweet exhale.
Pro-Tip: Dab at a low temp for the best flavor & effects. We recommend using a timer with your torch and banger or using an electric dabber, like a Puffco Peak, to fully modulate your dabbing temperature.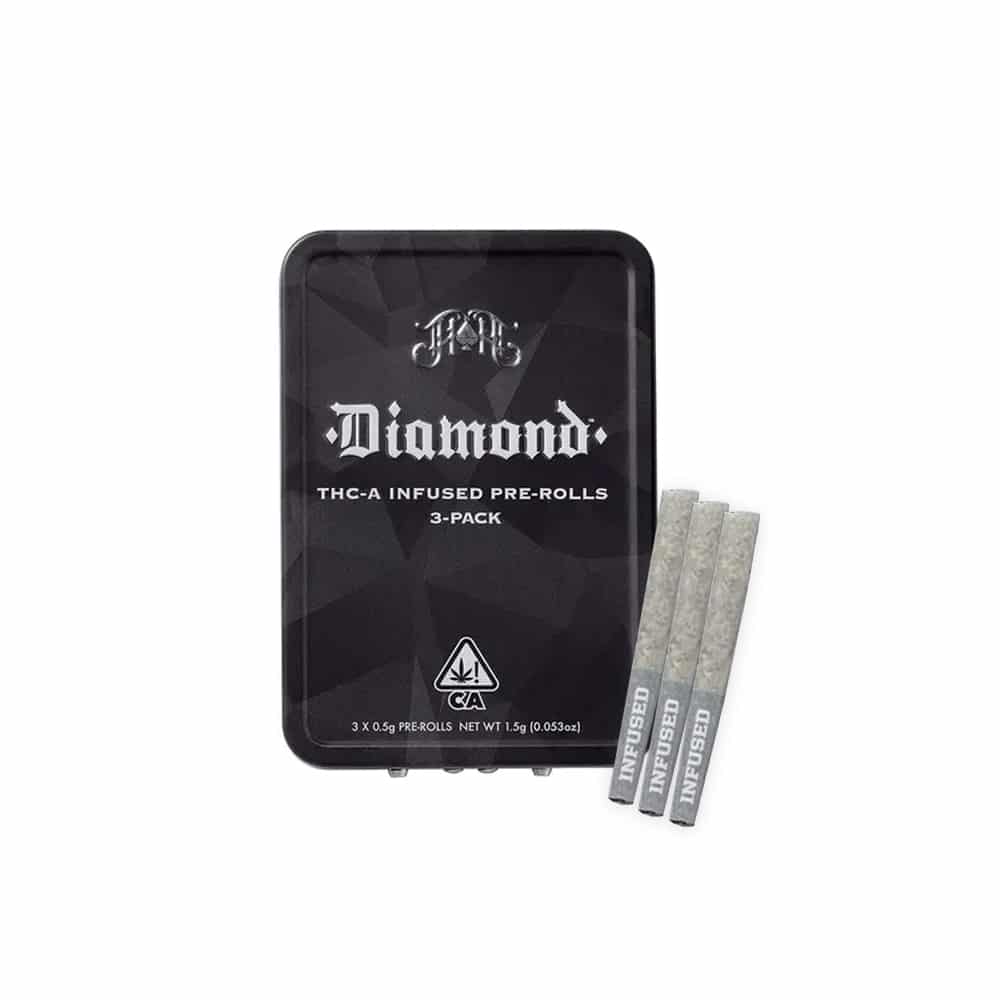 Cereal Milk Diamond-Infused Pre-roll 3-Pack from Heavy Hitters
If you're looking for a convenient treat that really packs a punch for your Valentine's Day, look no further than the Diamond-Infused Pre-rolls from Heavy Hitters. ULTRA premium flower and ULTRA potent 98%+ THC-A diamonds provide a deep, flavor-filled smoke that will have you soaring high. Includes (3) half-gram diamond-infused pre-rolls, one for you, one for your date & one to enjoy together.